Juvena of Switzerland
JUVENA of Switzerland is more than a brand name, it is your beauty guarantee. JUVENA gives back to your skin what time has taken away. The amazing effect of the skin care line lies in the simplicity of a principle Choosing the right products with the right substances at the right time. As a Swiss company devoted to quality, we are devoted to innovation. Thanks to this tremendous power of innovation, Juvena has created milestones in skin care (face and body).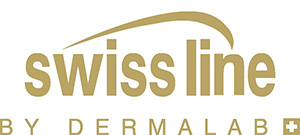 Swiss Line
Swiss line, a revolutionary, anti-aging Swiss skincare brand with both a consumer and professional range, combines a proud heritage in the field of cellular therapy, a science-led approach to beauty and a penchant for innovation.

IS Clinical
WHAT SETS INNOVATIVE SKINCARE®APART is our commitment to offering clinically-proven, superior products; featuring the most advanced technology, and utilizing only the highest-grade ingredients available - thus creating formulas that encourage dramatic physiological improvements in skin health and appearance.

Rejudicare Synergy
The RejudiCare Synergy Skin Revitalizing System is a dramatic departure from any skin care brand that you are accustomed to. Based on years of research and development, the formula combines the very best skin perfecting ingredients with AQUAPRIME, a powerful new catalyst that enables the products in the System to penetrate the skin's surface and go to work immediately.

G.M. Collin
At G.M. Collin, products are developed with one goal in mind: to offer high-tech skin care solutions that are deeply rooted in the brilliance of nature. Beauty reborn is about recapturing your true, natural radiance with the help of modern technology.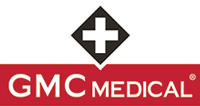 GMC Medical
The development of GMC MEDICAL was born from this extensive experience in clinical R & skincarere expertise. The performance of 2 million clinical treatments in the U.S.A. over the last 10 years, confirms our understanding of both consumer and in-clinic treatment requirements.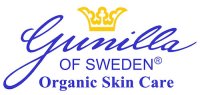 Lerosett
In a world where skin care is mostly water with minimal nutrients, hydroponically grown aloe and our proprietary clay are a significant departure from the norm. Gunilla of Sweden® products contain the high concentrations of critical nutrients that your skin seldom ever gets from common water based skin care. You will find few skin care brands with higher botanical content and nutrients with less chemicals. For over 30 years Gunilla of Sweden® has been recommended by physicians, estheticians, skin care professionals, and customers alike.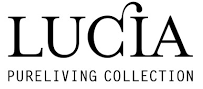 Lucia
We have created a line of luxurious products that reflect the true essence, spirit and inner beauty of its creator. Rare fragrant scents, beautiful colors and intriguing textures make these little wonders look like precious perfumed jewels. We invite you to experience the world of LUCIA.

Gehwol Foot Care
GEHWOL has been providing a premiere line of foot care to spas, salons, and beauty suppliers across the world since 1868 due to an unwavering commitment to its core values. GEHWOL won the award for the best foot care full-range supplier 9 out of 9 times between 1997 and 2012 in the category of "Partner for Complete Foot Care".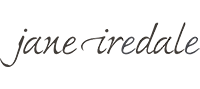 Jane Iredale
Natural Mineral Make Up, Hypoallergenic and Parabens-Free
Feed, Fortify, Finish™ is our holistic approach to healthy beauty. Our supplements, skincare and makeup work synergistically in helping you achieve a beautiful complexion that is nourished, nurtured and naturally radiant—skin beauty inside and out.

Each step in the Feed, Fortify, Finish system is designed to enhance the appearance of your skin and help you see faster and longer-lasting results from your beauty regimen. The Skincare Supplements FEED the skin. Our skincare system cleanses, tones and moisturizes to FORTIFY the skin and create a smooth surface for makeup. High-performing mineral cosmetics provide effective skincare benefits as they FINISH your look with modern, wearable color and a soft-focus, luminous effect that brings your natural beauty to light.